Okay, officially love with Cochrane RancheHouse for a wedding venue… It has everything a photographer needs to get great shots! Rolling hills, pathways that connect to a pretty creek and deep forests, the spectacular view of the mountains.. you cannot love it. And it is QUIET! I literally remember shooting in the woods and could hear the water softly running alongside the path - SERENITY PEOPLE!! Ontop of this, Stephanie & Kyle.. they are just gems of the Earth.
I was connected through Monica of Red Bloom Photography as her and Stephanie knew each other.. SO happy that it worked out that I could be their photographer. They are EASY. GOING. Plus they really have such a connection.. no dry eyes throughout the wedding. Cannot wait for you to see the whole day unravel in these photos..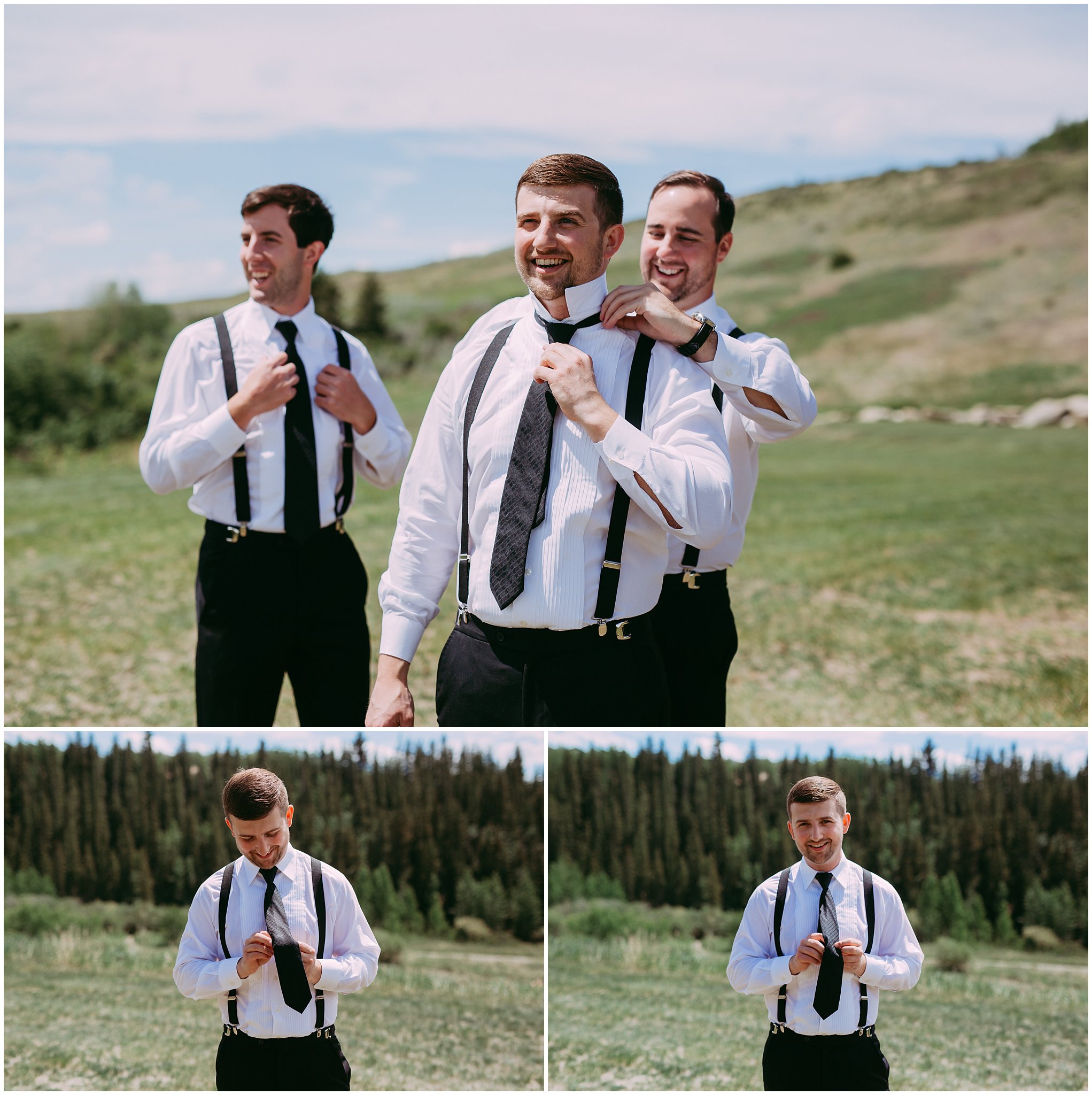 These two wanted a First Look (which you KNOW how I feel about First Looks… best idea ever!) And this one didn't disappoint!!
Remember how I was talking about that intimate forest with the creek? Well…
The outdoor ceremony had the most beautiful view.. hence why I just love Cochrane RanchHouse
Best First Kiss!!! And onto the epic reception…