This was my second official wedding to start my busiest year to date and it was a great way to dive in! I met with Laila + Belal at a coffee shop months prior and they just seemed so sweet - explaining their plans for the day and how everything would unravel.. I really had NO idea how much events would occur in one day until I arrived the morning of. From a big ceremony leading down the stairs of the home with family and friends surrounding, to releasing doves, having them follow me in the beautiful bumble bee Lamborghini, to the reception being just breathtaking - covered in flowers + beading. It was a true pleasure to capture their day!

From getting ready to a first dance surrounded by sparklers, there was too much goodness here!
Thank you Laila + Belal for having me be a part of this :)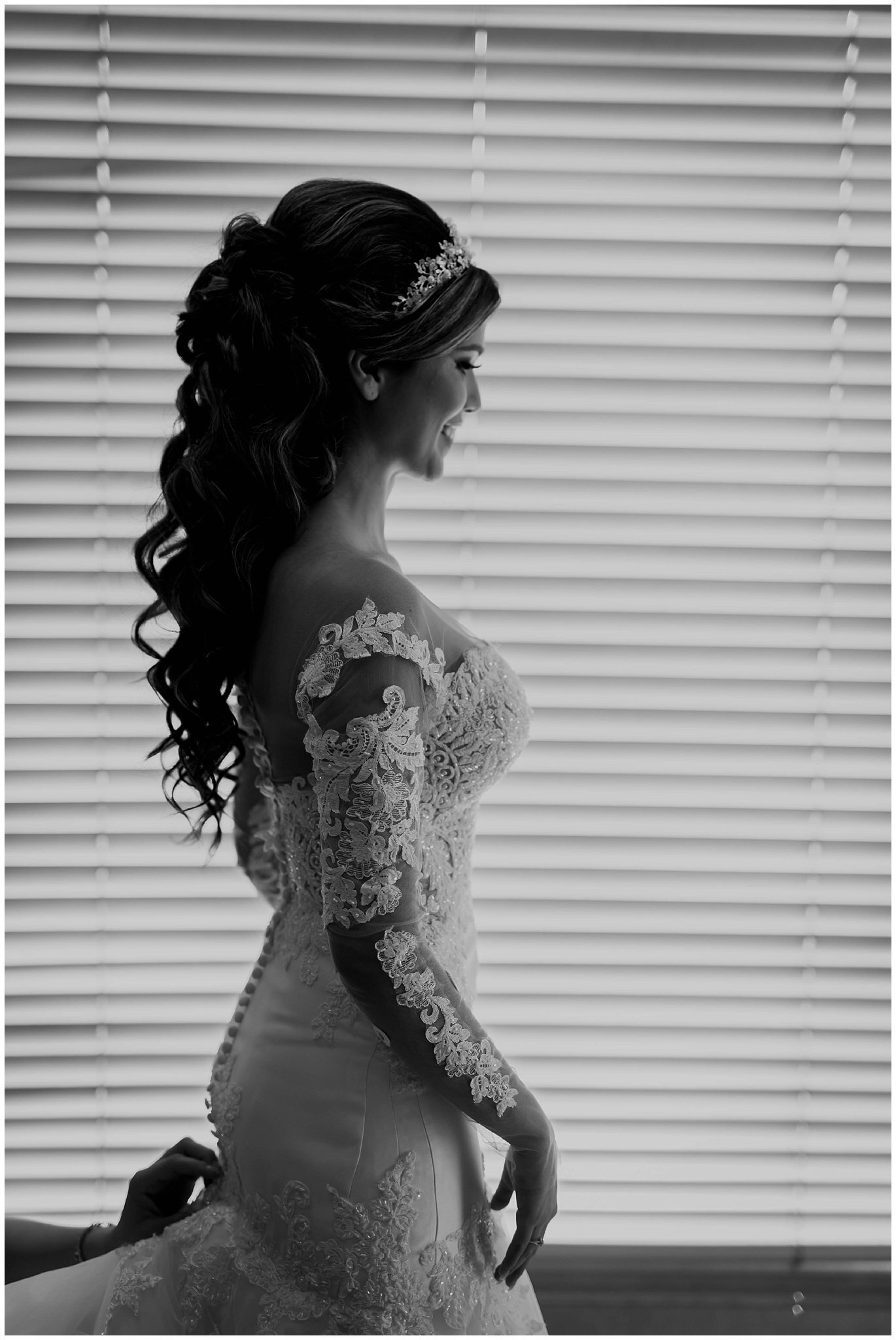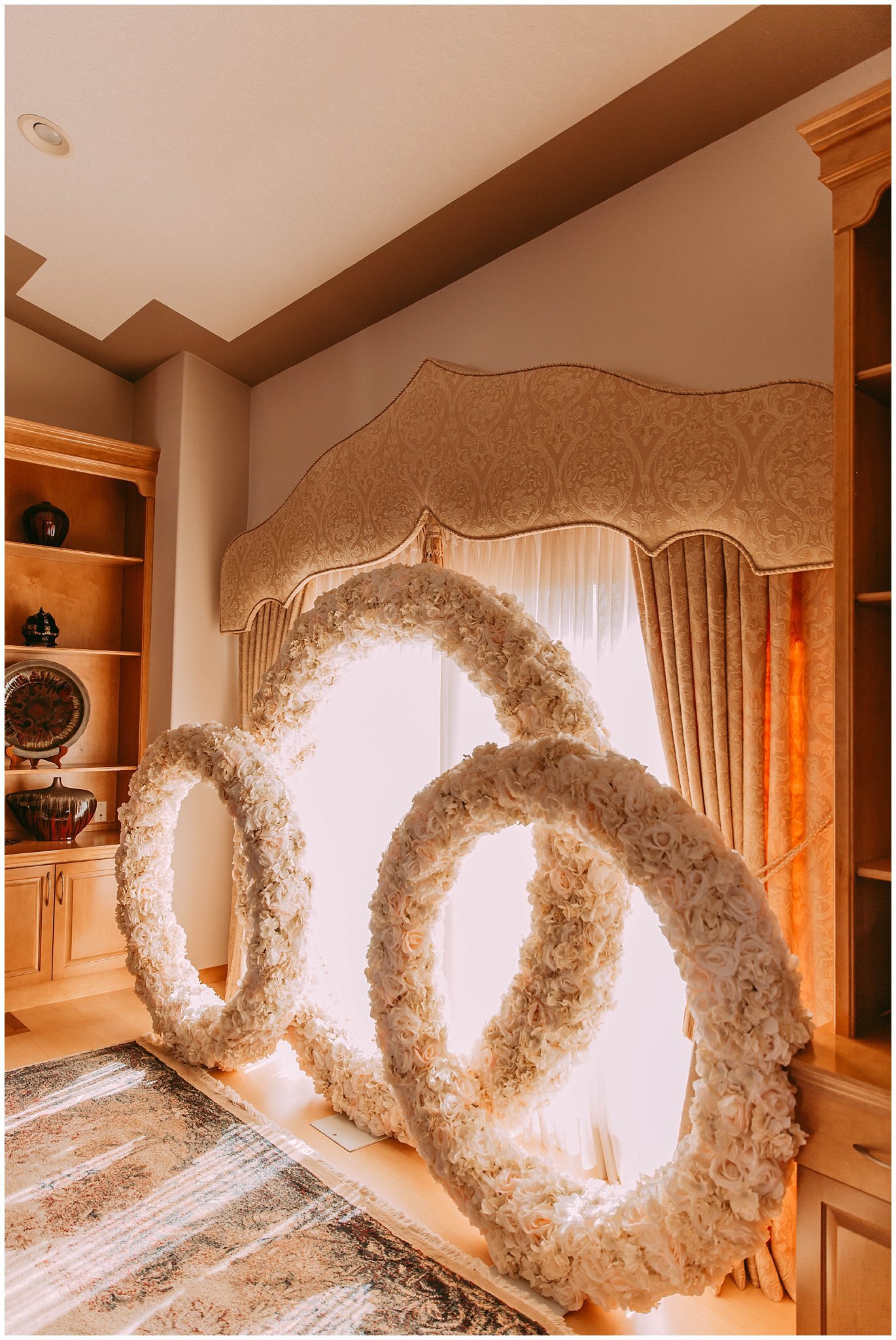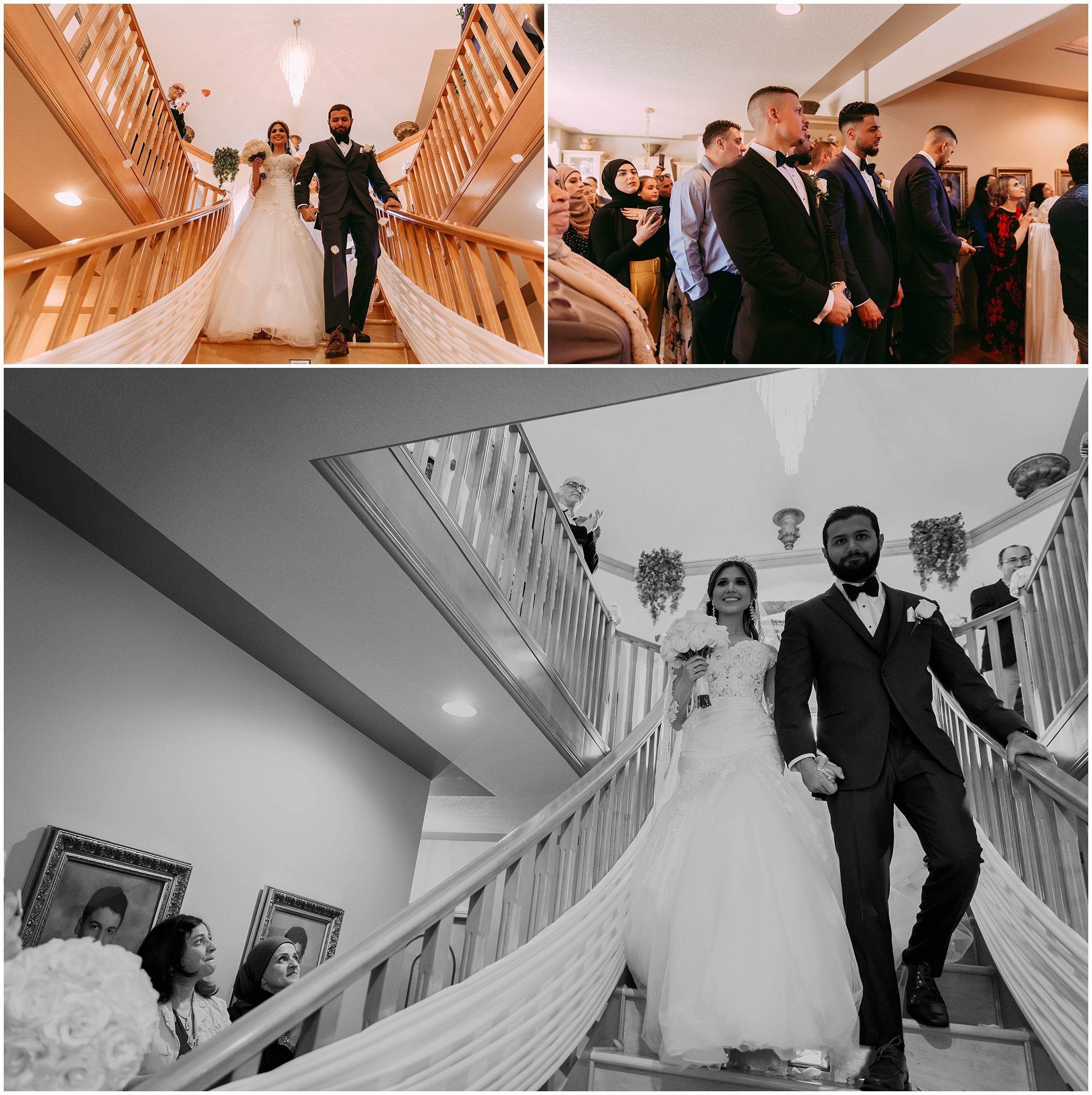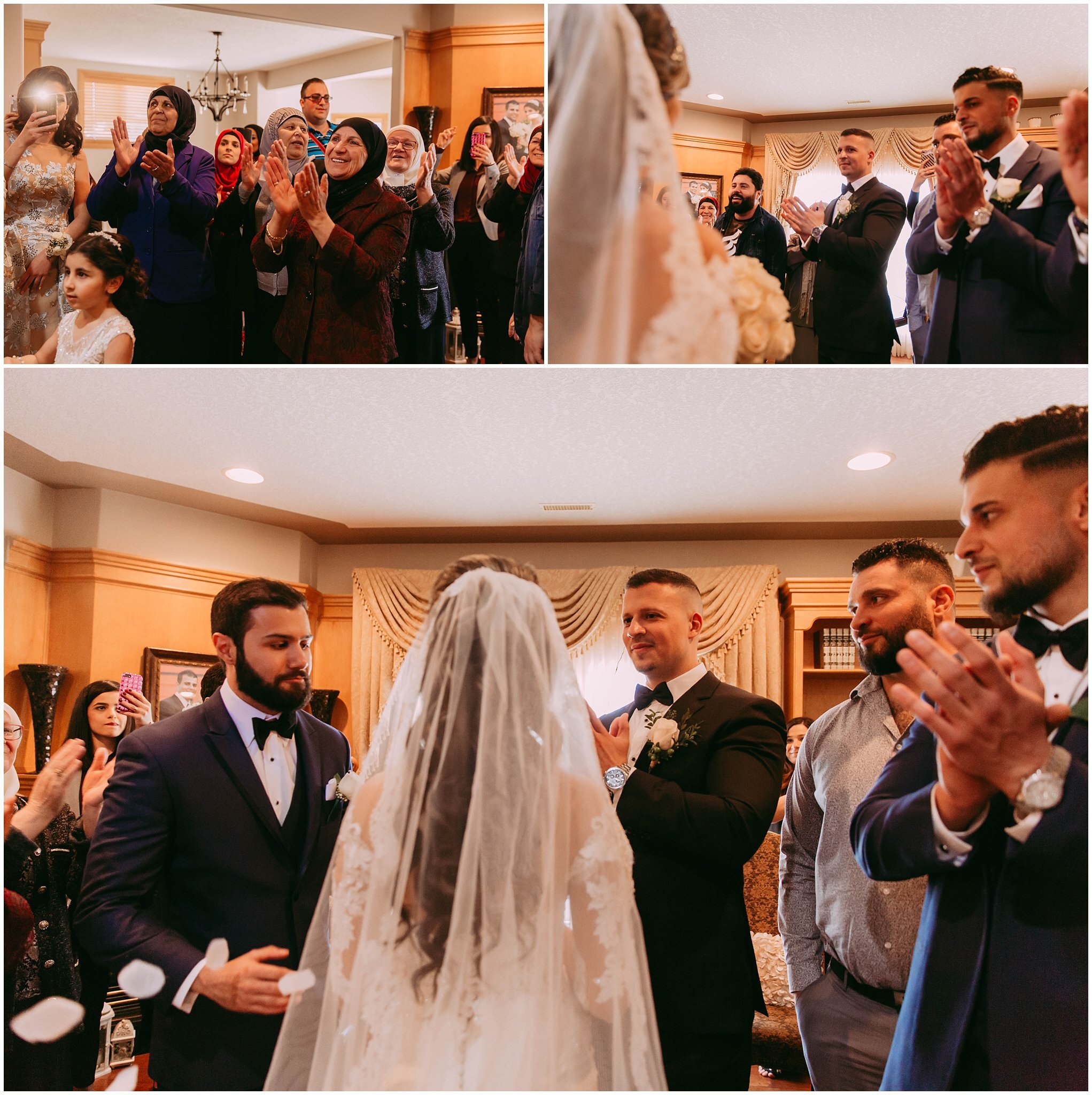 What a way to exit into formal photos! We had a good chunk of time for pictures of just the bride and groom with a modern backdrop - so we started out at the city look out on Crescent Heights and then hit downtown.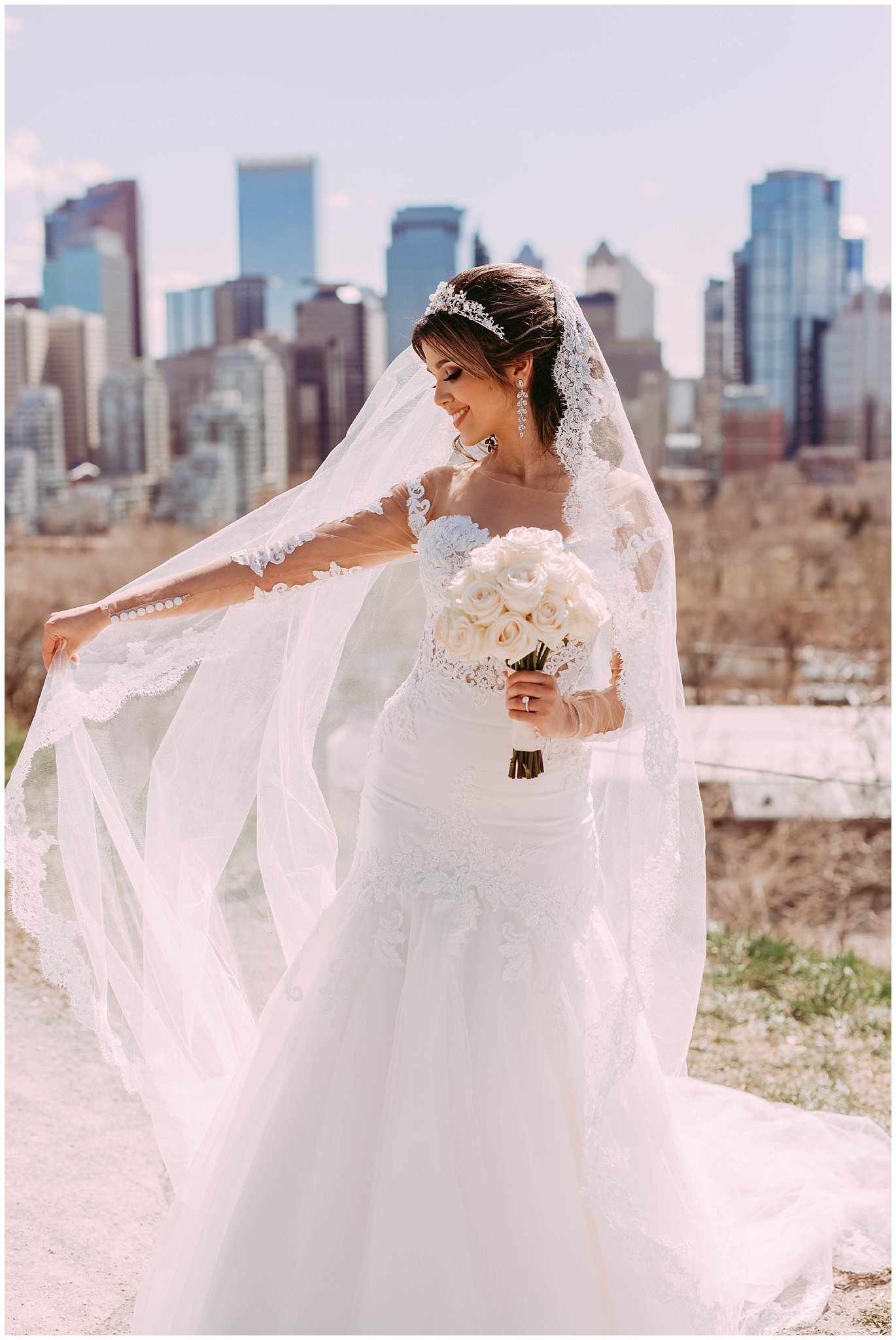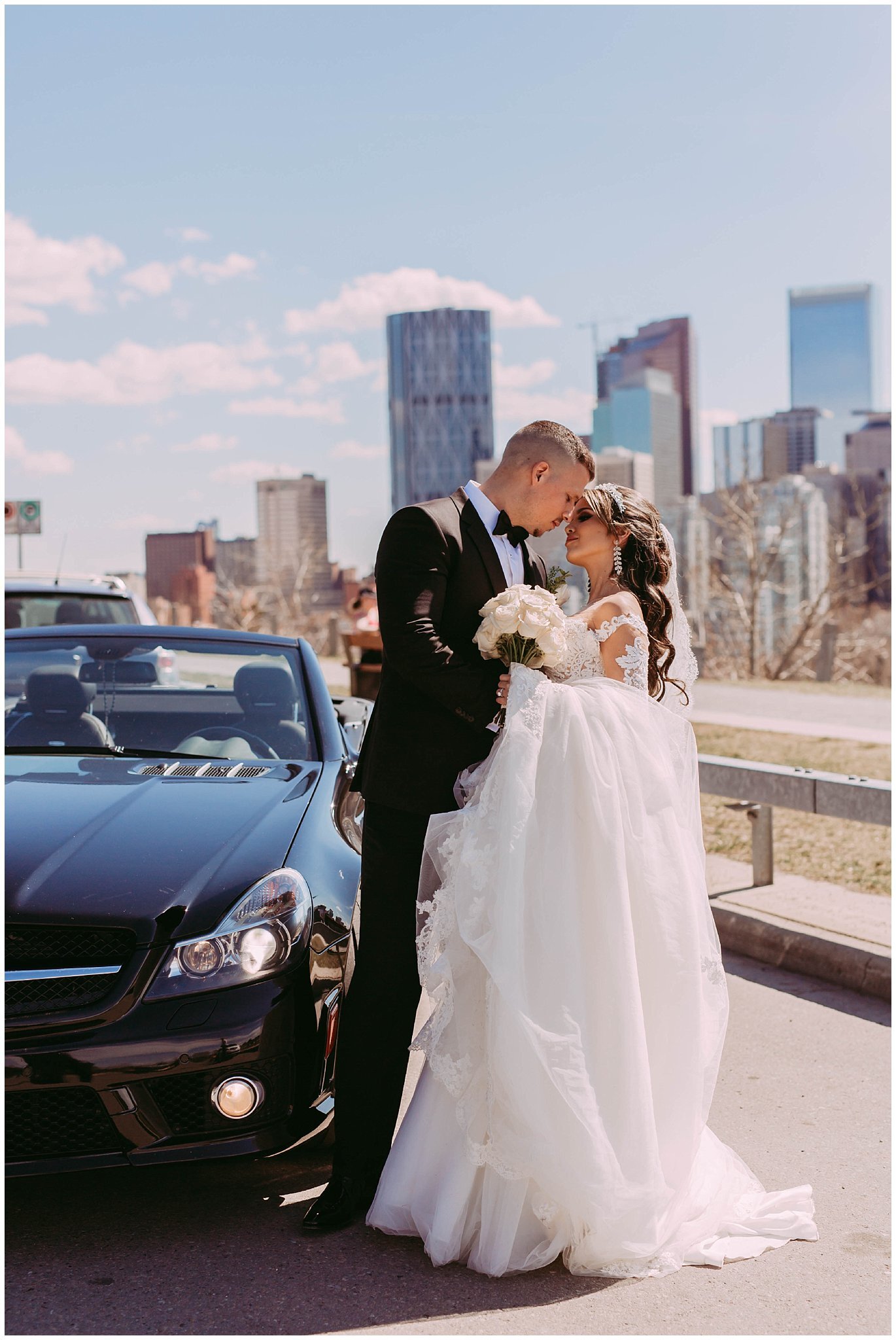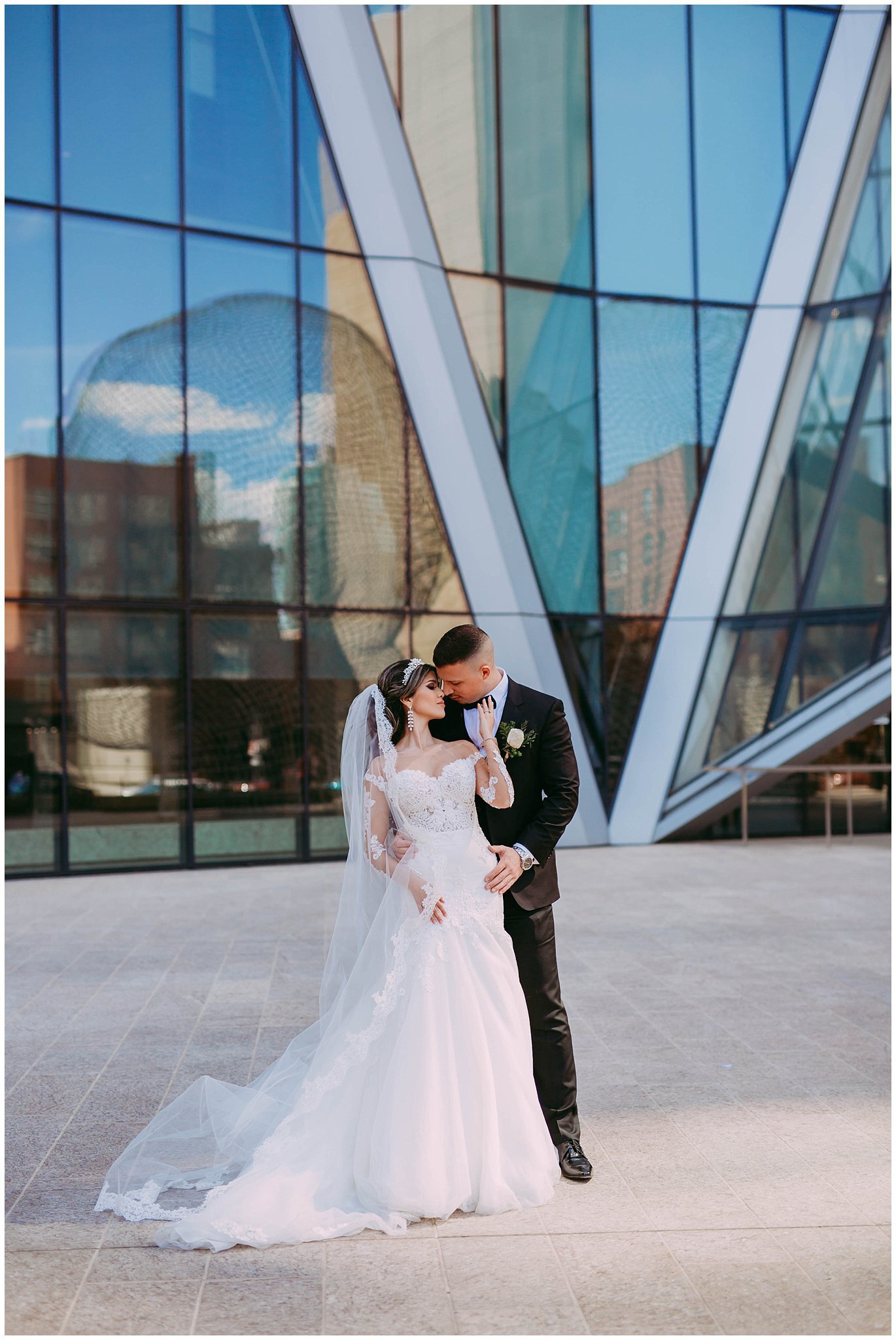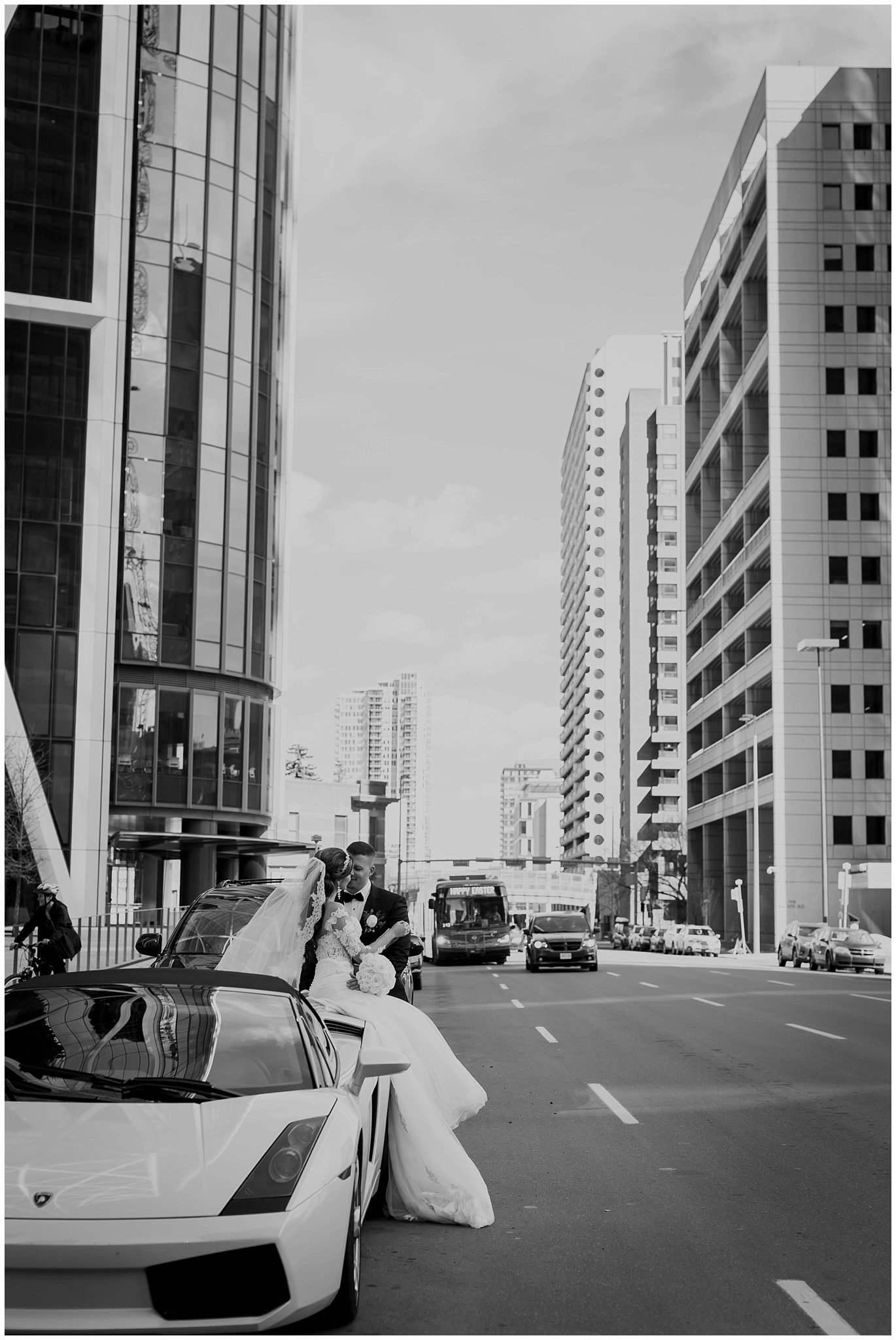 Last stop - an epic empty parkade that shows the Fairmont Palliser & Calgary Tower in the background!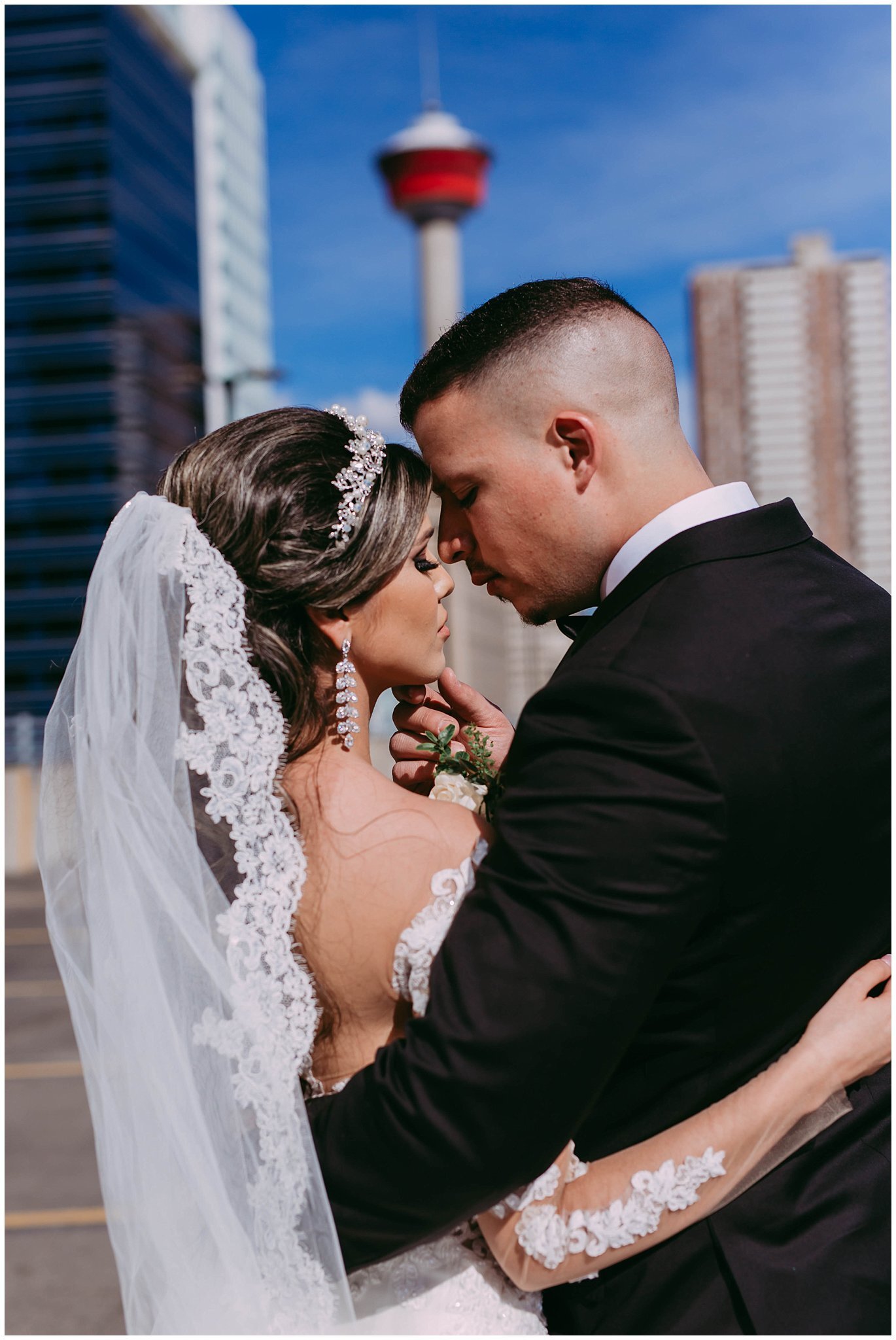 Headed to the Hyatt for an absolutely STUNNING reception backdrop to celebrate!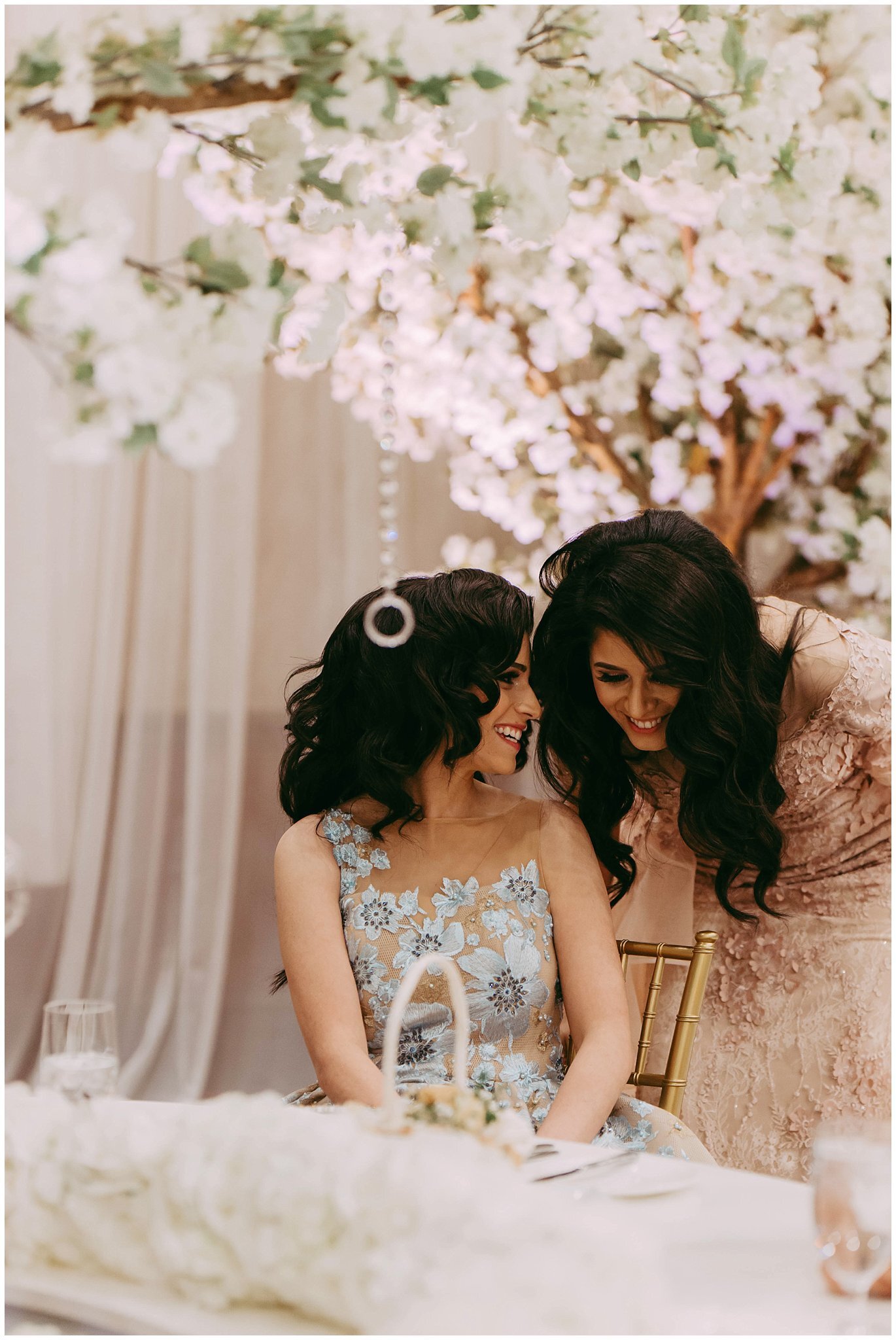 After their first dance it was time to bring everyone in for a true celebration!! Absolutely LOVED being in this atmosphere, the music and dancing made me want to move all night long!
Thank you Laila, Belal, and family for choosing me to be a part of this amazing day!
Huge thanks to all the vendors that made this beautiful celebration possible :
Event Planner + Decor : Majestic Weddings
Hair : Roop Style
Make Up Artist : Rola Muhieddine from Maison Blu Bride
Dress : The Bridal Boutique
Reception Venue : Hyatt Hotel