When we arrived in Panorama, we were expecting a little town with a gas station and a Timmy's somewhere close... only to find out Panorama consists of JUST the ski resort. Who knew!! It definitely made my job easy as we didn't have to commute anywhere and had the mountains, river, walkways at our fingertips!
Megan & Karl are incredibly easy going and their willingness to adventure down to the river & up to the top for some epic fog - made this rainy day truly MAGICAL! Seriously... I have told Sam countless times how much I love my wedding couples this year!! Adventurous couples who tough out the unexpected weather conditions truly make EPIC photos that can't be beat! Thank you guys for inviting us out to BC and capturing your breathtaking mountain wedding - it was memorable from start to finish! xo
That first look with her Dad made me crazy emotional... which carried into the rest of the day... Father daughter moments get me EVERRYYY SINNGGLLEE TIMMEEE!
Ahhh the ceremony!!! It drizzled and we fully welcomed it .. Megan & Karl were clearly focused on each other the entire time *cue the tears!*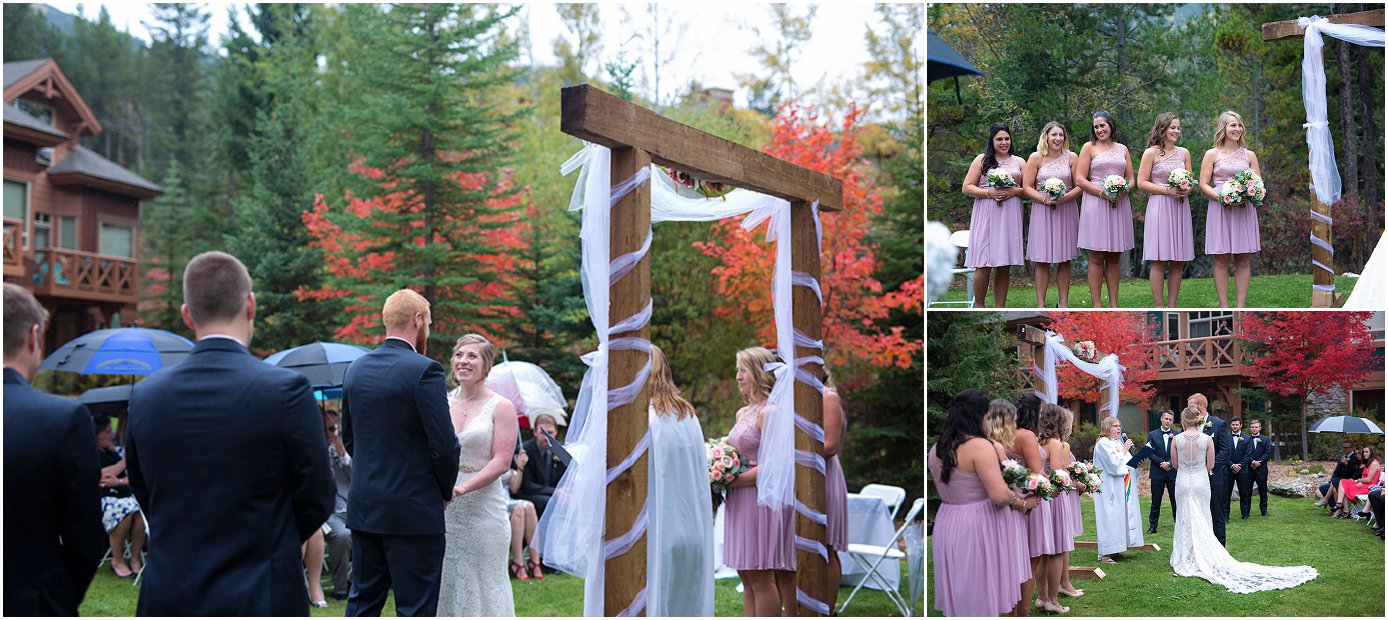 And let the formals BEGIN!!!!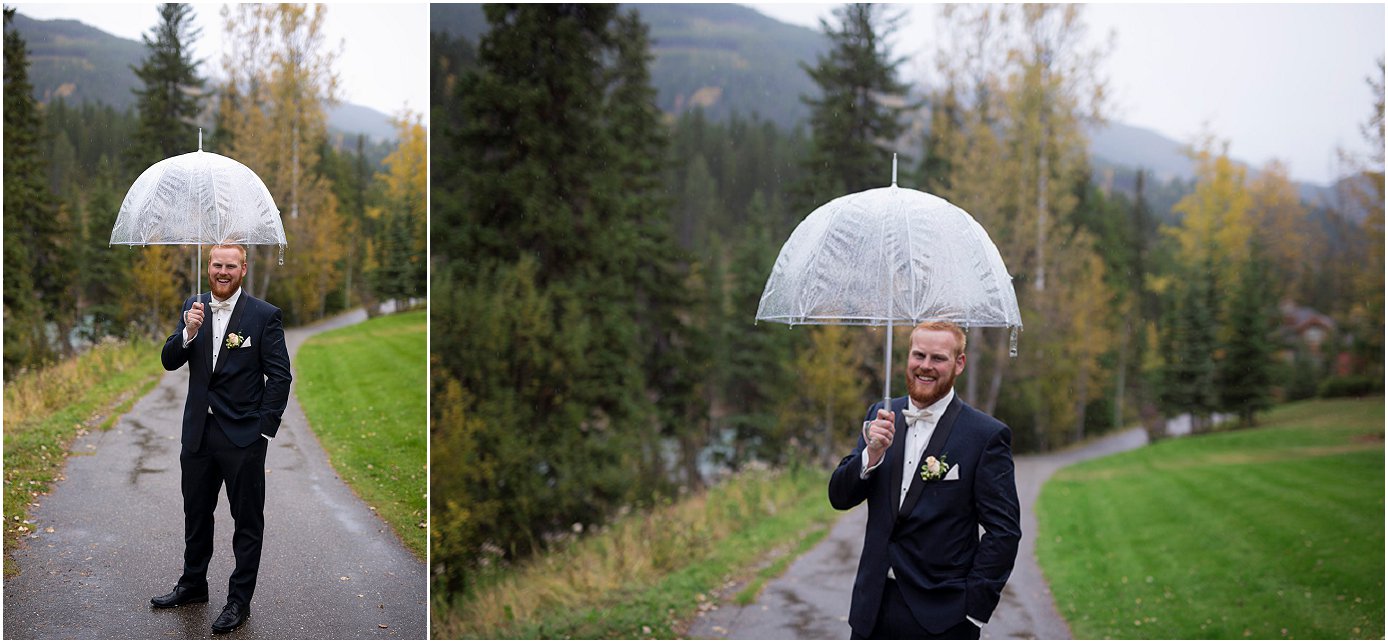 Major troopers right here for walking down the muddy slope for pictures by the river! I think it was WELL worth it to get those last few fall trees!
We headed up to the top of the mountain for the reception.. but when we finally reached the top we saw FOG! Oh FOG how I love thee!!! The rain settled down and the mist was too perfect not to take more photos of this perfect couple...
CONGRATULATIONS MR. & MRS. DENWOOD!!!!!
..........................
AND a BIG GINORMOUS thank you to my husband Sam for helping prego Jalisse with all her equipment and keeping everyone (and I mean EVERYONE) dry for photos with a smile on his face!