Gosh this stylized shoot was a LONG time comin'. From the original vision of photographing two girls in the city to capturing this gorgeous couple next to a frozen waterfall at Johnston Canyon, Banff. Through this all, I have realized when unexpected changes happen ... they will more than likely work out better than you have ever imagined! I was lucky enough to come in contact with Jaclyn who was completely flexible with all the changes that occurred. She dealt with rescheduling, location changes, a crapload of hiking in her wedding dress, and of course tolerating my overly-excited self :) The biggest lifesavers were our hiking clampon spikes that we put on our shoes to trek up the ice trails without hesitation - GAME CHANGER my friends! game changer.
I know that winter can get the best of us creative creatures, so I encourage all my fellow photographers to plan stylized shoots and feel inspired again, no excuses! I want to thank ALL the vendors that worked with me to turn my vision to life! You will find their links at the bottom of this page so please check them out as they are OH-SO-TALENTED.
Make sure to click on the song before skimming through these photos! This song replayed in my earphones while I sketched my designs for this shoot, so its only fitting! :) Enjoy!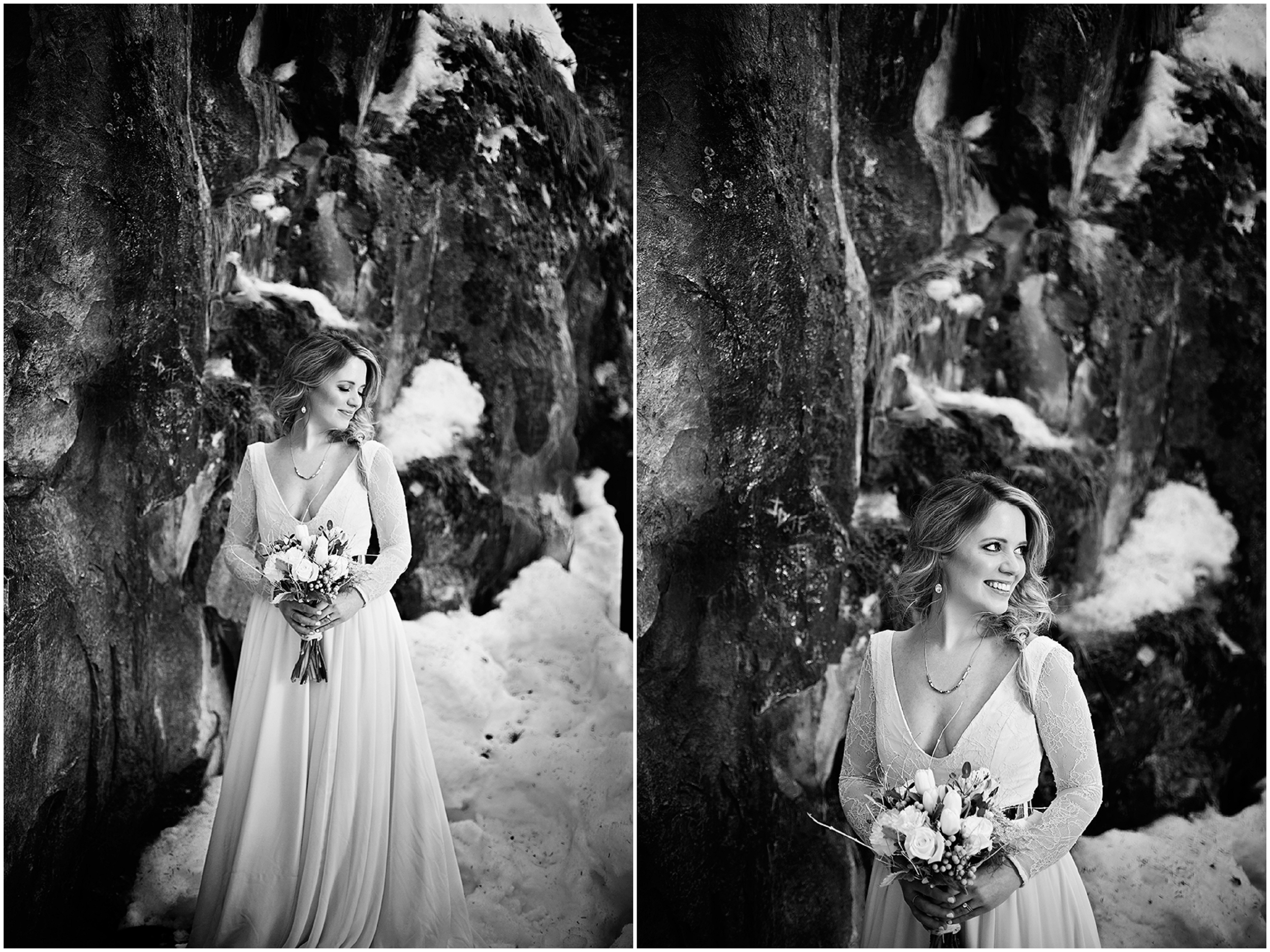 And of course, what would a stylized shoot post be without Behind The Scenes shots?! Now Sam & I may not be the most fashionable couple when we go on photography adventures BUT atleast we were well prepared :D Thanks again to Jaclyn & Adam for being such troopers!
THANKS FOR VISITING MY BLOG AND CHECKING OUT MY FIRST 2015 STYLIZED SHOOT! LET ME KNOW WHAT YOU THINK BY COMMENTING BELOW AND IF YOU WANT TO SEE MORE, GIVE ME A FOLLOW ON INSTAGRAM AND FBOOK XO
Florist | Lady Bug Studio
Makeup Artist | Sukhi Philip | sukhiphilip@shaw.ca
Hair by Heather Muir | Above & Beyond Hair Studio
Dress Designer |Dionne Dionne